Red Hat Hiring Graduates as Associate Technical Support Engineer at pune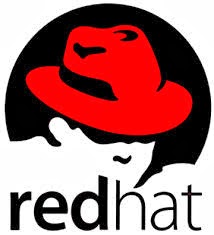 | | | |
| --- | --- | --- |
| | | |
| | | |
| | | Associate Technical Support Engineer |
| | | |
| | | |
| | | |
About Company:
At Red Hat, we connect an innovative community of customers, partners, and contributors to deliver an open source stack of trusted, high-performing technologies that solve business problems. We're a billion dollar S&P 500 company offering solutions from Linux to middleware, storage to cloud, together with award-winning global customer support, consulting, and implementation services.
Responsibilities:
·
Provide technical support to customers by taking incoming calls and responding to web-based inquiries
·
Investigate and troubleshoot customer issues and provide solutions to problems
·
Exceed customer expectations by providing an outstanding customer experience
·
Develop an understanding of different installation methods, networking, firewall, security, clustering, web servers, and databases
·
Regularly collaborate with in-house support engineers and developers to promote creative solutions and improve customer satisfaction
·
Contribute to global Red Hat knowledge management system while working customer issues.
Required Skills:
·
Specific experience in LDAP or NIS, NFS, SAMBA, TCP and IP, kernel, and enterprise hardware like SAN and NAS
·
Proficient English communication skills, both written and verbal
·
Thorough understanding of Linux, UNIX, and open source development
·
Ability to communicate clearly and concisely with customers that have various levels of technical expertise
·
Understanding of operating systems, especially Linux, programming languages, and software engineering
·
Bachelor's degree in a scientific, technical, or computer science field; equivalent experience will also be considered
·
Experience working in a support role is preferred
·
Active participation in Linux user groups (LUG) and open source projects is an advantage
·
Ability to lead small teams and mentor junior engineers
·
Willingness to work in shifts