Simple Word Flip using a website | Word Flip Article | Mirror Effects of Given Words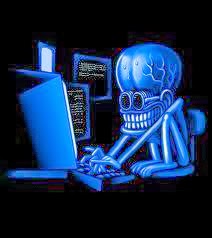 ¡ǝʎq ʎoظu sʞɔıɹʇ buıʞɔɐɥ oʇ pǝunʇ ʎɐʇs ʎɐpoʇ ʇou ʇnq ʞo ǝnbıuɥɔǝʇ sıɥʇ uɹɐǝן oʇ ʇuɐʍ
ʇɥbıɹ pǝddıןɟ buıʇʇǝb ǝɹɐ spɹoʍ ʎɯ sdoo
¡ buıuǝʌǝ poob ʎɹǝʌ ɐ ǝuo ʎɹǝʌǝ oןןǝɥ
sǝpoɔʎllıs oʇ ǝɯoɔlǝʍ noʎ ǝɹɐ ʍoɥ ollǝɥ


Hello every one a very good evening !
oops my words are getting flipped right want to learn this technique.
hello how are you welcome to sillycodes
Here is the trick just go to http://fliptext.net/ and write what you want and simply Copy the FilpText and paste it where ever you want.