Escape Sequences in C Language | Escape Characters in C Language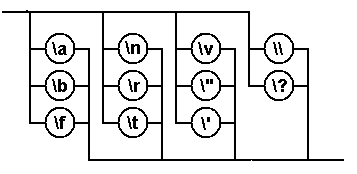 Escape Characters in C Language
ANSI C Escape Sequences :
All C characters are printed on console but some Characters such as Line Feed(new line), tab, question mark(?), backslash() can not be printed like normal characters. so print these characters we uses Escape sequences.
A Escape sequence always start with the backslash().

For Example a line feed in C printed by using

'n'

Escape Character. This type characters refers to single character even though they are written in two characters.
The Complete list of Escape Characters are Listed Below.