Keywords in C language | Reserved words in C language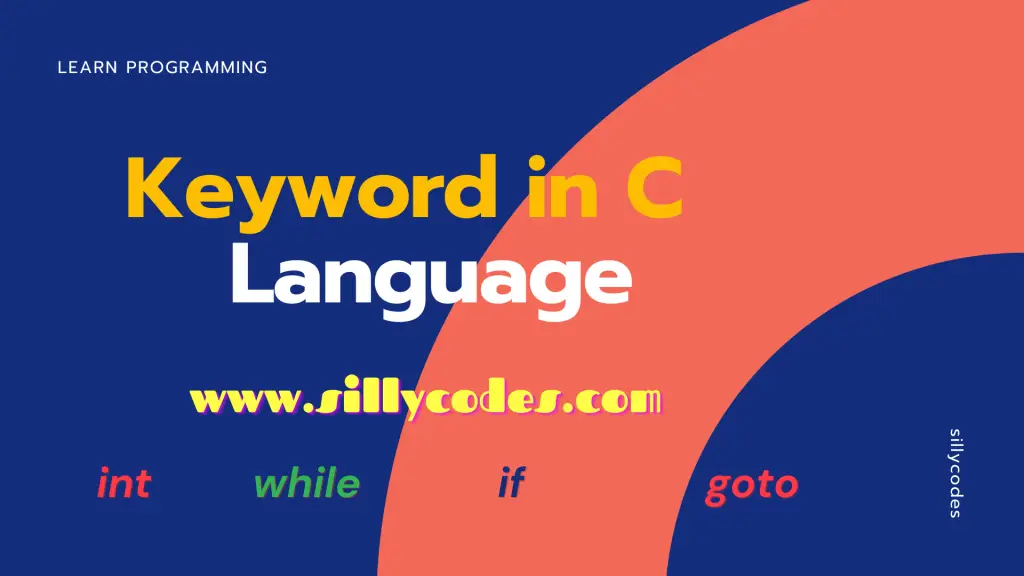 Introduction:
In our previous article, We discussed about the character set in c language. In today's article, We will discuss about Reserved words or Keywords in C Programming language.
Keywords in C Language:
There are some words in C programming like The if, while, int, etc. which have a predefined meaning for the C compiler. These words are known as Reserved words or Keywords.
Keywords Examples :
int, float, double,
We have 32 Keywords in the C Programming Language.
These keywords have predefined meaning for compiler and The Compiler know the functionality of each keyword. So we can't use these keywords for other purposes in a C Programming.
For Example, int is a keyword. And compiler knowns that int should be used for creating an Integer variable. so we can't use this 'int' keyword for any other purpose. Likewise We can't name a variable with 'int' because int is a keyword.
All keywords are in Lowe case letters. As C Language is Case sensitive language. Make sure to use lower case letter properly to avoid compilation errors.
We can not use any keyword name for naming Variables, Functions, etc. 
List of Keywords in C Programming Language:
As we discussed earlier, The C programming language have 32 Keywords or Reserved words. Here is the list.
| | | | |
| --- | --- | --- | --- |
| auto | double | int | struct |
| break | else | long | switch |
| case | enum | register | typedef |
| char | extern | return | union |
| const | float | short | unsinged |
| continue | for | signed | void |
| default | goto | sizeof | volatile |
| do | if | static | while |
Related Reading: