Installing Git in Debian jessie and ubuntu 14.04 (Trusty Tahr) and16.04 (Xenial Xerus )
Installing Git in Ubuntu / Debian:
Git is an essential tool for all developer. In this tutorial, we will install the Git on ubuntu 14.04 System.
Git is available from the official ubuntu Repositories. So we can directly install in using apt-get. Please use the following command to install Git.
Sample Output: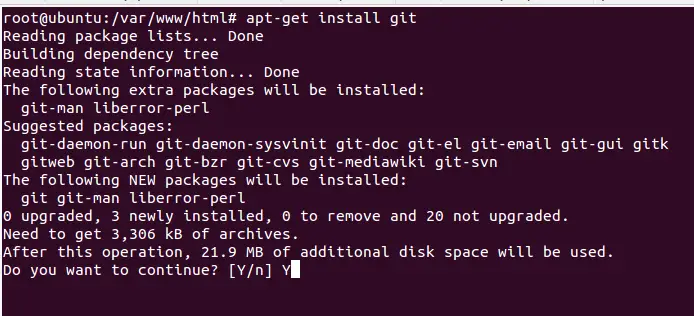 Cloning a repository using Git:
Please use the following command to clone any git repository.
git

clone

https

:

//github.com/OpenSIPS/opensips.git
Above clone command will create a local copy of the given git repository.
Look at the following post for Introduction to Git