Pattern 5 : Pyramid star pattern program in C | C Program to print pyramid star pattern
Pattern 5: Write a C Program to print below pattern ( Pyramid Star pattern without spaces).
*
***
*****
*******
*********
Explanation:
I am using four for loops to print above pattern. First for loop is responsible for number of rows. I also divided this pattern into three parts as shown in below image. And remaining three inner for loops are responsible for printing these three parts.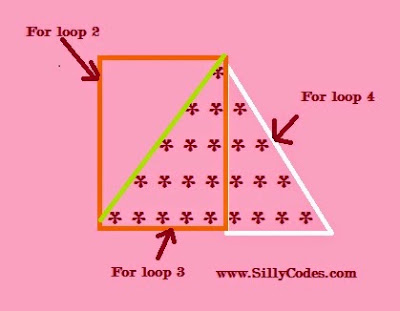 Program :
#include<stdio.h>

{

printf

(

"Enter how many rows you want: "

)

;

for

(

i

=

1

;

i

<=

n

;

i

++

)

// for loop 1

for

(

j

=

1

;

j

<=

(

n

–

i

)

;

j

++

) // for loop 2

printf

(

" "

)

;

// one space only

for

(

j

=

1

;

j

<=

i

;

j

++

)

// for loop 3

for

(

j

=

1

;

j

<

i

;

j

++

)

// for loop 4

} // outer for loop, for rows

}
Output: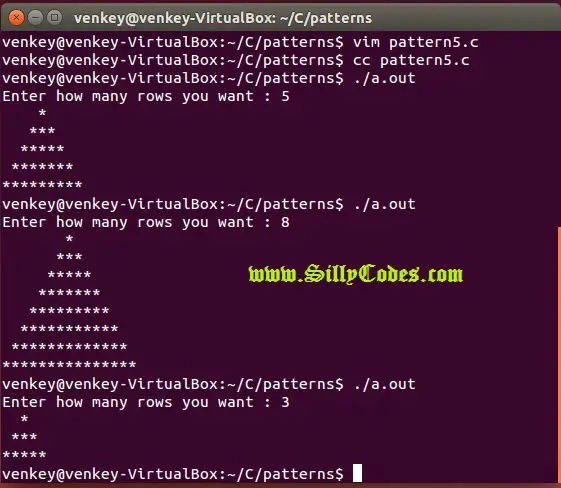 Pyramid Pattern program without spaces
Similar Star pattern programs:
More C programs:
C Tutorials with simple Examples: