Cool Browser tips and tricks
Hi guys,
Today i'm going to share few Internet tricks or Browser tricks..
Use your browser as Notepad :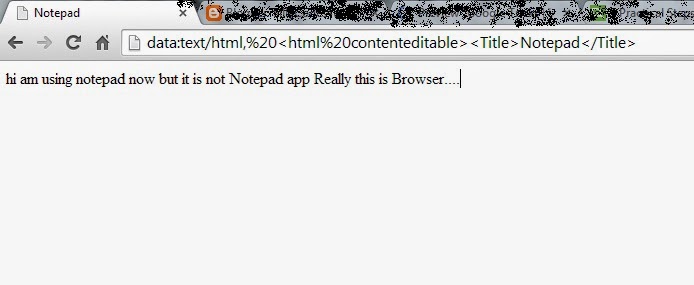 To perform this trick just copy paste the below url into your browser url bar
data:text/html,%20<html%20contenteditable><Title>Notepad</Title>
Use your Browser as Notepad but this time in Night mode :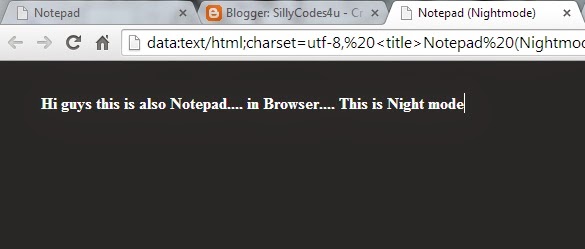 To do this just copy paste below url into your browser url bar
data:text/html;charset=utf-8,%20<title>Notepad%20(Nightmode)</title><body%20contenteditable%20style="font-family:%20DejaVu;font-weight:bold;background:#1E1E1E;color:#FFFFFF;font-size:1rem;line-height:1.4;max-width:80rem;margin:0%20auto;padding:2rem;"%20spellcheck="false">
Use google.com even your from out side of US :
We all are know that google redirects google.com to google.co.in in india similarly in England it will redirects to google.co.uk.. If you are inside of USA then you can use google.com(you cannit redirect's other google domains). 
So if you are from outside of USA and still want to use google.com then use below trick
Use google.com/ncr instead of google.com
To see How google look like in 1998 :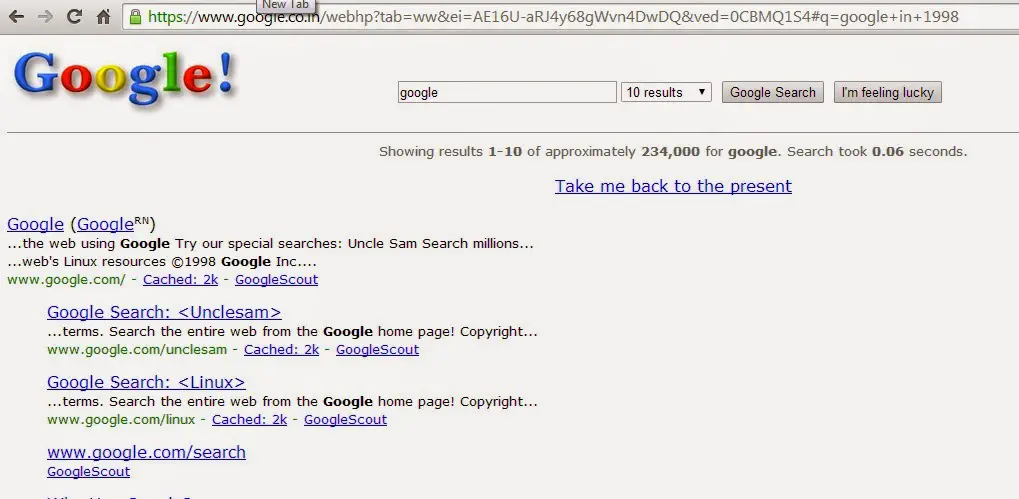 search google in 1998 in google search (Bold letters only)
Make google to do a Barrel role :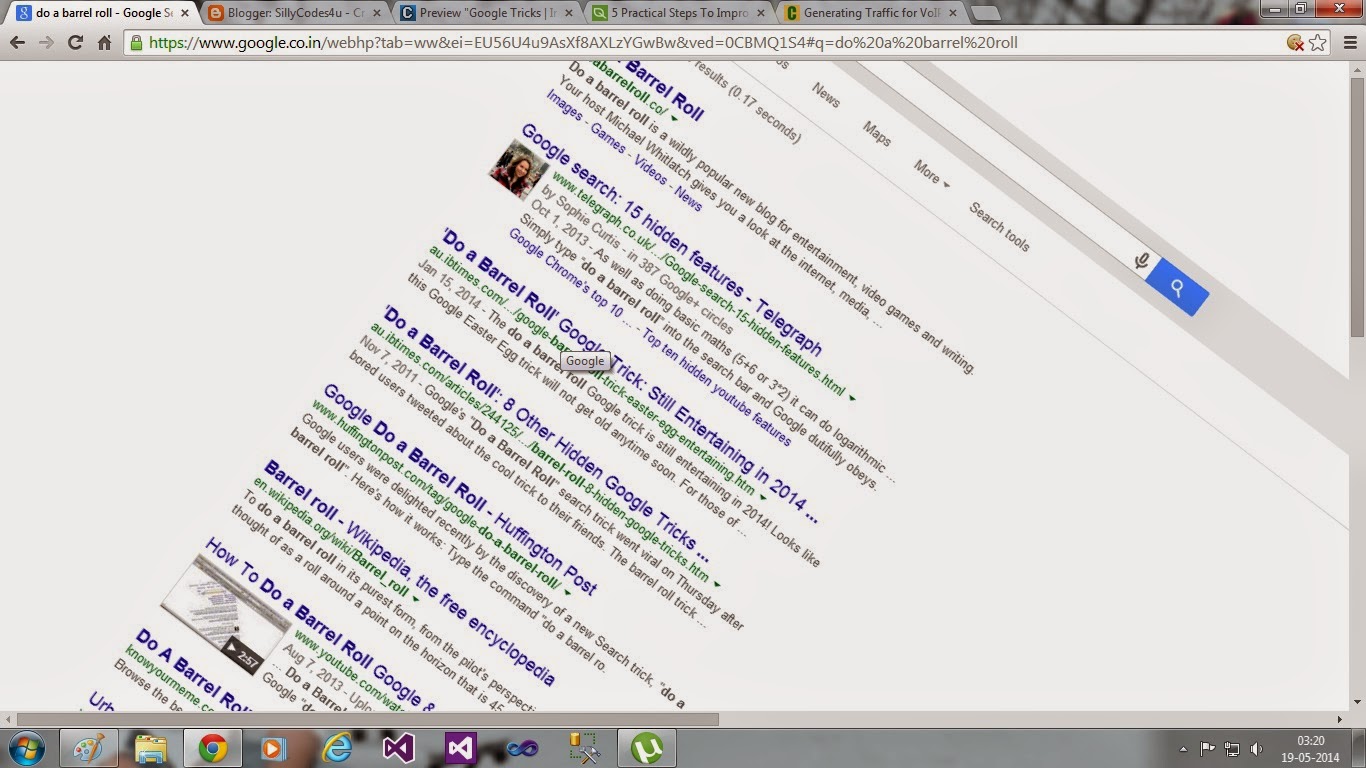 Just type do a barrel role in google search box
Play a game in google Image search results :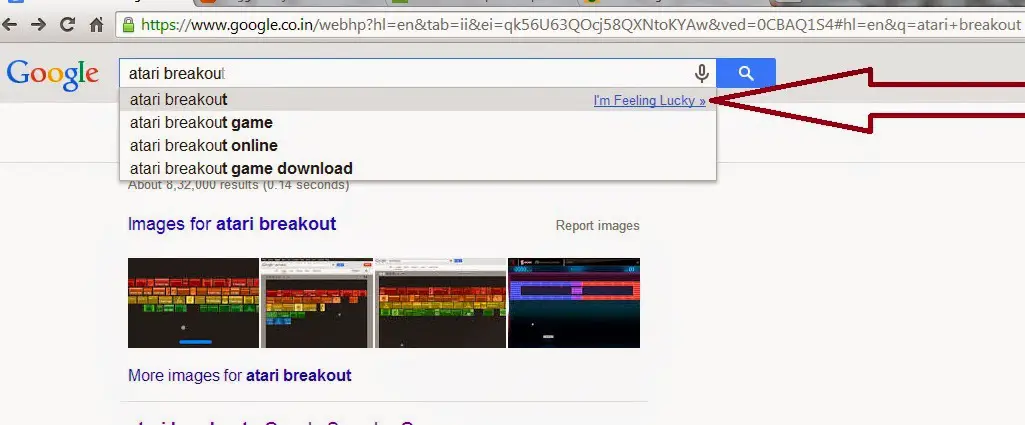 Search for "Atari Breakout" in Google and press i'm feeling lucky.. Then your game starts
Google Game with zero's  :
This is old one but still pretty interesting google trick to perform this Just search Zerg Rush in google search.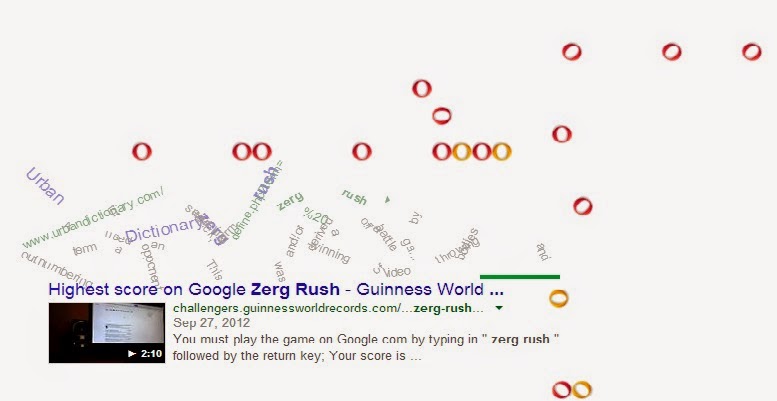 search zerg rush and see the magic
that's it hope you enjoy'd it.
Also see :